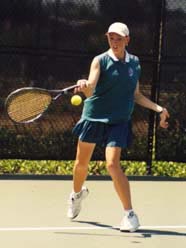 Allison Bradshaw, 1998 SoCal Girls' 18 Champ, '98 USTA Girls' 18 Dbls Champ (with Abigail Spears); recipient of SoCal's Houseman Sportsmanship Award. (Allie played #1 at Arizona State, was an NCAA All-American in singles and doubles.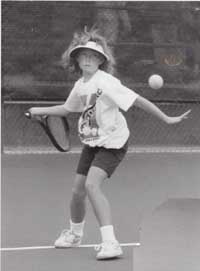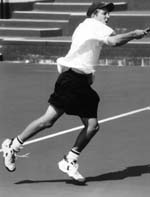 Scott Kintz, two-time CIF Singles Champ, in '96 and '97. NCAA All-American honors at Cal ('00).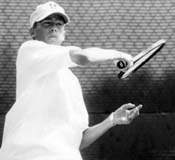 Andrew Evans in 1996, played at Dartmouth College.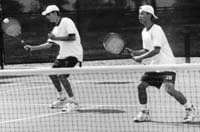 Mike Placek & Kevin Chen, 1997 SDCIF
Dbls Champs (Mike plays at UCSB, Kevin
at Cal Poly Pomona, 01)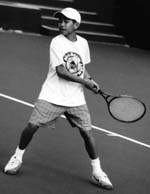 Eric Yandoc, #1 in SD in B14s in '98. plays at UC Irvine ('03).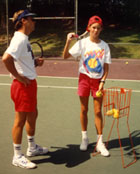 Gee Gee Garvin plays #1 at BYU ('97).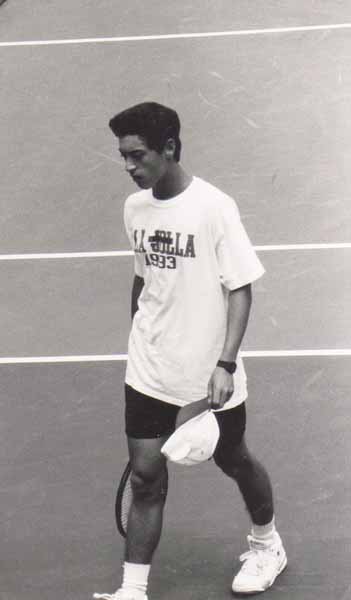 Jon Gilula, 1993 SDCIF Singles Finalist, played
for/graduated from Princeton in '98.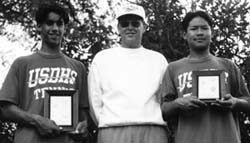 Mike Rodrigues and George Moungvong, 1997 SDCIF Doubles Champions. Mike plays at UC Santa Barbara and George at Cal Poly SLO ('99)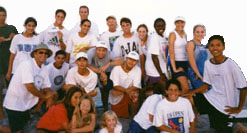 1998 Academy students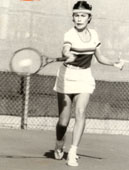 Zarina Galvan, ranked #1 in Mexico in '93, played on Mexico's. Fed Cup Team, was Cal CC Champ, grad of NU.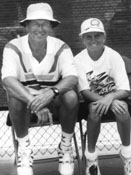 Lindsey Green, 1993; now a sophomore at Notre Dame.